Authentic
features
for next-level camera
positioning
One-Hand Operation
Positioning the camera angle with one hand has never been simpler. FlexTILT Head v3 has no buttons, locks, or knobs and uses edelkrone's one-of-a-kind Constant Friction Technology which prevents the joints from losing grip even after countless adjustments - unlike imitation knock-offs on the market.
Easy Height Adjustment
Instantly adjust the height of your camera without the burden of tripod legs. Simply pull, tilt, and get the exact angle you want, maximizing the efficiency of your production. Don't let your tripod limit you!
Let it stand as a stand-alone
Unlike other camera heads, it is effortless to find the center of gravity with FlexTILT Head v3, especially on flat surfaces where it doubles as a stand-alone camera stand. FlexTILT Head v3 is the best assistant a one-man crew could ask for!
Standout capabilities
to stand you out
Extended Dolly Shots
Increase your dolly in/out range up to 6.7" (17 cm) while recording a video on any slider by fully extending FlexTILT Head v3.
Precise & smooth panning
Easily achieve precise panoramas with pan marking and lens center shifting.
Low angle, high angle or even instant vertical shots
From filming to photography, nail any angle shot in an instant with FlexTILT Head v3.
Works great with
Everything
Attach any mirrorless, DSLR, or compact cinema camera setup up to 5.5 lb (2.5 kg) with peace of mind. FlexTILT Head v3 is also the perfect add-on for edelkrone sliders, dollies, jibs, motorized heads, and camera stands.
Reviews
Find and read inside stories from users like you!
Customer Reviews
Write a Review
Ask a Question
07/22/2021
Jeremy S.

Singapore
Hated it but too expensive to ship it back
Absolutely hated it. Too tight and it's hard to articulate the angle. Too loose and my camera falls over.
07/22/2021
William T.

United States
Camera head
The FlexTilt Head is very sturdy and can be adjusted for any situation.
07/21/2021
絵美 宮.

Japan
It's extremely useful to use with other products, but also works wonders as a stand alone. A great product for any photographer.
07/21/2021
fabio m.

Italy
07/21/2021
Ole T.

Denmark
Perfect - I recommend Edelkrone…
The Flex Tilt Head V3 is a really nice and good quality product - its all the money worth. Super fast and free delivery from Edelkrone.
07/21/2021
Doug L.

Canada
Happy customer
I really like the solid build and functionality of this product.
07/20/2021
Mike F.

United Kingdom
A solid little guy!
The minute you pick up the product you can tell it's been well thought out and built. Works well on a tripod (ideal for flipping the camera to take portraits) but it's when it's attached to my SliderPLUS that it comes into its own. So glad I made the purchase.
07/20/2021
Rik S.

Netherlands
07/20/2021
Μαργαρίτης Ν.

Greece
Nice and steady
It works as expected. For longer lenses you might need to use the included allen wrench to tighten the screws.
07/19/2021
Walter R.

Austria
Kleiner Teil für viele Anwendungen
Lock/Unlock-Hebel für die Verstellung/Blockierung der Reibung in den Gelenken
07/19/2021
Markus O.

Germany
Dauerhaft an der Kamera
Mittlerweile habe ich es dauerhaft an der Kamera verbaut, da es in jeder Situation flexibel und nützlich ist. Schade finde ich die fehlende Arca Swiss Aufnahme. Ich kenne keinen Fotografen der seine Kamera über Gewinde aufschraubt. Alle benutzen Arca Swiss Platten. Diese muss ich bei Stativ oder Gimbalwechsel jedes Mal wieder an/abmontieren. Ich habe darüber ein YouTube Video gemacht. Deutsches Review. Vielen Dank.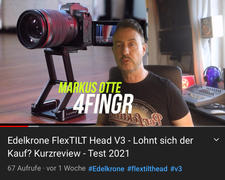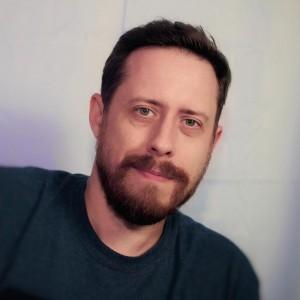 LW
07/15/2021
Luke W.

United States
Almost perfect
Pretty sturdy, would be nice if it had levers to adjust the tension rather than an Alan key.
07/14/2021
Nezih M.

Germany
Thanks for the price cut
The price was unrealistic for the gear, however thanks to v3 it is at least in "reasonably expensive" region now. Great built quality, great functionality. Thanks to Edelkrone.
07/14/2021
Christian W.

United States
Works as advertised.
Only used it once. On a monopod. It's definitely not a replacement for a good compact head. It's simply a different tool. Using it recently on a monopod as a quasi run n gun setup allowed me to tip the monopod 45 degrees back, and with the same effort, leverage the tilt head to get a steady shots at different heights without having to fiddle with knobs, etc. shooting with a micro four thirds camera and an 85mm lens and managed some pretty stable shots. Also think it will work great on a slider. Especially as I intend to use it with my laowa probe lens pointing DOWN into a fish tank. Really no other solution to get this kind of shot without this flex tilt head.