Features
that will separate you from the crowd
Adjust with one hand
FlexTILT Head 2 has no buttons, locks or knobs. The joints on it use edelkrone's one-of-a-kind constant friction technology. That's why they never get loose even after many adjustments unlike its copycats on the market.
Effortless height adjustment
You can instantly adjust the height of your camera without dealing with a tripod. Just pull it out as needed and FlexTILT Head 2 will adjust to the exact position you want.
Extend your camera
Tripod legs limiting your shots? No more. FlexTILT Head 2 will easily extend your camera beyond obstacles or for birds-eye-view shots.
Longer dolly shots
When fully extended, FlexTILT Head 2 increases your dolly in/out range with any slider by 6.7 in (17 cm).
Stand-alone
Unlike other camera heads, FlexTILT Head 2 can also work on flat surfaces as a camera stand without the need for legs. It's the best support you need when you are a one-man crew!
Precise & smooth panning
You can easily achieve precise panoramas with pan marking and lens center shifting.
Works great with
Everything
Reviews
Find and read inside stories from users like you!
Customer Reviews
Write a Review
Ask a Question
Sehr gut
Quality Sehr gut Delivery sehr gut Service sehr gut
07/09/2021
Jan H.

Netherlands
Great item!
Very quickly sent ...i love the item as it does what it is supposed to do. Sturdy and solid build and it comes with tools to adjust it. Nicely packed.
07/09/2021
哲 佐.

Japan
思ったよう固い
説明動画を見てから購入したのですが、新しいのでまだ固く動きが鈍いです。使い慣れれば大丈夫だと思います。
07/06/2021
Frank C.

United States
Very useful little mount
Solid construction. So many things that can be done with this. Absolutely love it!
07/05/2021
Werner M.

Germany
praktisch - handlich - nützlich
Es ist erstaunlich, was dieses kleine Gerät kann. Obwohl es so unscheinbar ist, hält es die Kamera stabil in jeder Position. Auf das Stativ aufgeschraubt ist es ein guter Ersatz für den Stativkopf, je nach Einsatz.
07/05/2021
Jimmy L.

United States
Amazing Z Titl Head especially on sale.
I've been always a fan of this brand but can't save the money to get items. Until now! I got this during a flash sale and took full advantage. Can't wait to use their sliders, and other items. great addition to my photo and video kit. I love the angles you can shoot with this Z-Tilt head and the easy to use screw plate to secure the camera.
06/30/2021
Patricia M.

United States
Fantastic Product
Love it. It's sturdy, versatile and incredibly helpful for my video production setup
06/28/2021
城治 永.

Japan
意外と大柄
ネットで見ていた感じより大きかった、逆に安心感がありました。
06/28/2021
瞭杜 鈴.

Japan
回転台はちょっと注意が必要
三脚に固定しない方法で活用しています。回転台の分少し台が浮いているので、四隅に5mmくらいのラバークッションをつけることをお勧めします。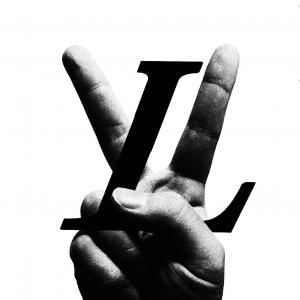 広北
06/27/2021
広樹 北.

Japan
流石の作り
思ったよりも大きかったですが、安定感があり流石の作りだと思いました。
05/31/2021
Guido J.

United States
Great idea (but it could be even better)
The FlexTILT2 is perfectly manufactured, rock solid, and very useful. But in my opinion, there are a couple of design flaws that could be addressed. 1. The mounting wheel scratched the center cross bar just after a few hours of using it (as many other users have complained). I replaced the wheel with a standard 3/8 mounting screw. 2. The FkexTILT2 is square in shape but the base is in fact round and recessed which (again other users had the same complaint) could cause a no-so-secure solid base when the FT2 is used by itself on a table or the floor. This could be fixed by having small aluminum feet in the four corners. Overall I'm glad I own it, but I'm a Bit disappointed the FlexTILT2 is not perfect.
05/25/2021
Carlos L.

United States
A Must Have
It works great and it supports the weight like it's suppose to. Very useful and functional.
04/29/2021
Martin S.

Slovakia
Martin SVK
Fast delivery. Top-quality. Great with motorized sliders.Top-notch.
04/29/2021
Holger M.

Germany
Sensationell und jeden Cent wert!
Eine ebenso handliche wie wertvolle Erweiterung des Equipments, gerade in Zusammenarbeit mit Slidern. Man geht nicht mehr ohne ;-)
04/20/2021
Eric D.

Belgium
Great product
It is een very good add-on to my existent equipment. I only used it twice so far. I am very happy with my purchase!
04/20/2021
Emilian B.

United Kingdom
Just BUY IT
very useful piece of kit at bargain price for what it does
04/15/2021
Glen G.

United States
Stronger than similar tilt heads
I was surprised at how well made this flex tilt head is. I just finished using it to position my Blackmagic pocket 6k on my SliderOne Pro and it worked beautifully for a close up reveal of a vineyard's first buds of the season. I already have a similar head but it is much smaller and less solid. Glad I ordered one of these.
04/04/2021
miki g.

Israel
It's great I really like using it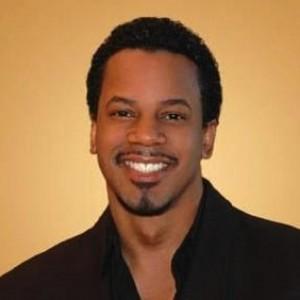 KT
04/02/2021
Kenneth T.

United States
Flex Tilt Head
My experience using the flex tilt head warranted me buying 2 of them after purchasing the original version. Edelkrone products to this day has given me a peace of mind when out shooting scenes, photographs and video.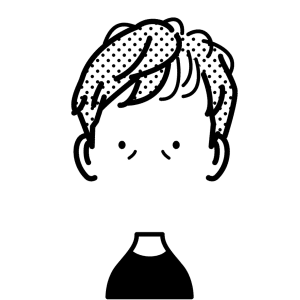 大忍
04/01/2021
大沢 忍.

Japan
Ingenious and easy to use
This is a very useful piece of equipment that allows you to freely decide the angle of the camera position.